Posted by Yoshi Kai on 9th Aug 2020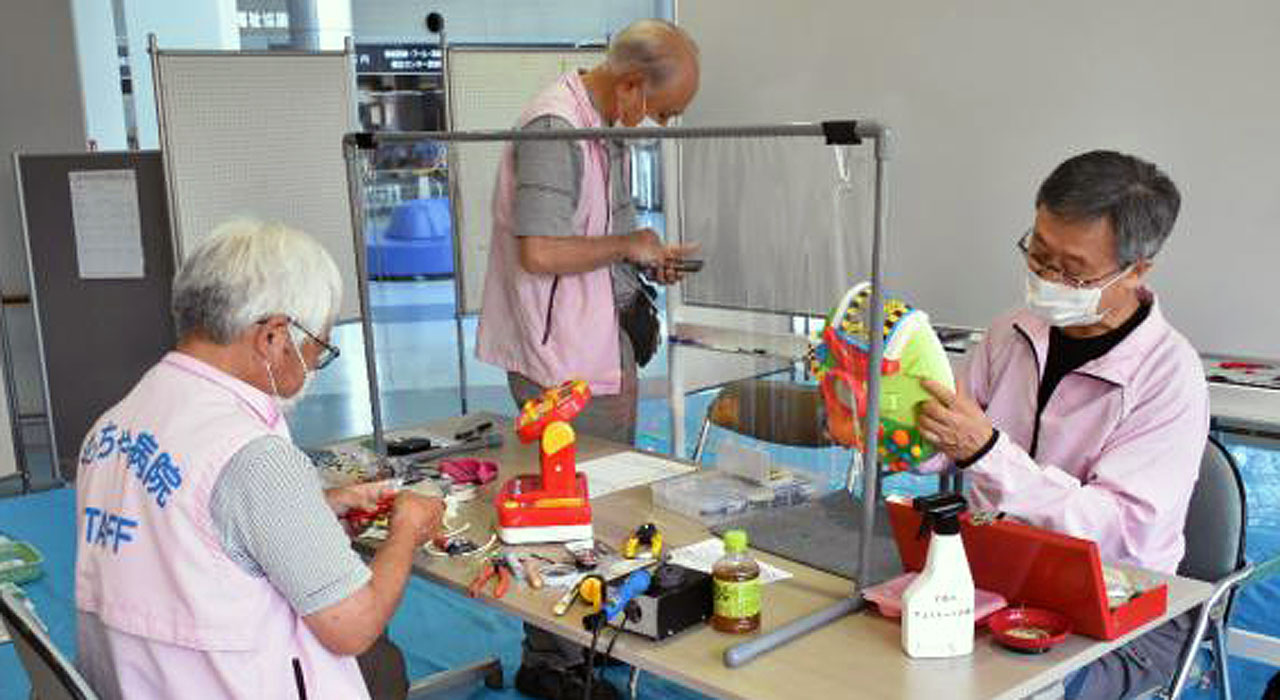 After nearly four months of being closed due to Covid-19, Miyazaki Toy Hospital has resumed its operations.
The Toy Hospital operates every Saturday and Sunday, with a staff of 42 volunteer "toy doctors" in two locations; one in Miyazaki City Welfare and Health Center and another in Tachibana street downtown. Kids bring in their broken toys, get them mended — and pay for the service with a smile.
In most cases, a doctor's "examination" and repair is done on the first visit. For more severe cases, such as when parts need replacement, the toys are "hospitalized."
According to the chairman, Mr. Hidekatsu Iki, 78, the motto of Miyazaki Toy Hospital is "work hard to make children smile."